Hola! Remember that moisturizer I reviewed a couple of weeks ago from Oleavine? Well
Oleavine
also sent me a 100% plant based konjac sponge to review. Whoo hoo!
Here's the lovely packaging. Now let me tell you a bit about the sponge. It is completely natural. The fiber is actually grown on a volcanic island in South Korea, which is pretty cool. It is free from chemicals, enhancements, etc. It's not tested on animals or dyed. So it's just a really nice, all natural
beauty tool.
As you can see with the photo to the right, it is very well and tightly packaged. In fact, it took my brother and I what seemed like several minutes to get the thing open, but we weren't using scissors. The sponge is hard when it isn't wet, as sponges tend to be, and feels almost like if you squeezed it it would break. That isn't really a surprise since after you use it you are encouraged not to wring it out because of its delicate fibers. After you open it, you soak it in warm water until the sponge gets full. I basically just held it under the faucet until the entire thing felt plenty soaked.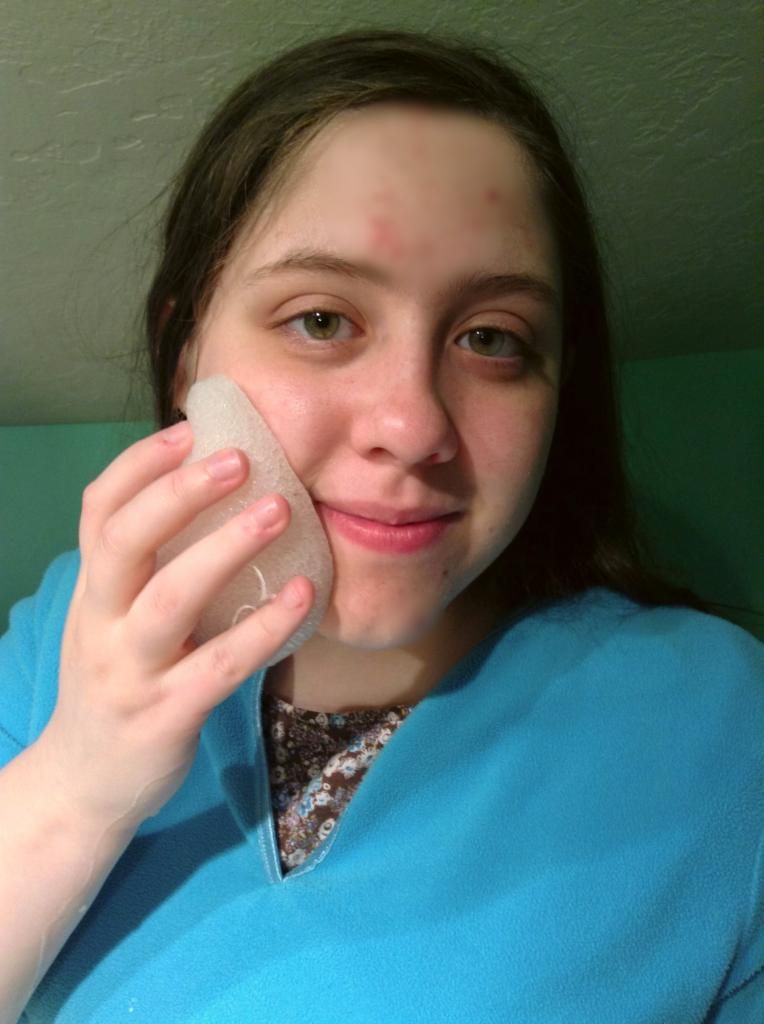 The actual application felt pretty nice. The sponge almost felt as if it had soap or something in it, though it didn't of course. I could tell that something was rubbing, but it wasn't unpleasant. In fact, Oleavine heralds the softness of this project and how it is good for everyone, even small children.
I liked it. I only tried it on my face, but you can use it on your entire body. I love Oleavine products. This is yet another score for me. After I was done, my skin felt really nice and soft. I can't wait to see what my skin feels like after extended use!
After you're done you get the excess water out by squeezing it between your palms and hanging. In my new bathroom (a story I may have to share with you guys) I happen to have a wall mount with hooks so it worked perfectly. Ta da! The sponge comes with a string attached for that purpose, so it worked out well.
If you would like to try this sponge for yourself, check it out
here
.