Hello ladies!
Today I have a makeup review for y'all.
I know not all of y'all wear cosmetics, but for those of you who do, you might want to check out this shop.
First, I feel a need to clarify a bit on my personal stance concerning makeup, for anyone who is curious. (Please note that I said *personal stance.* I am by no means trying to say that this is what all the other ladies here on APOC believe - I'll let them speak for themselves on the matter if they wish!)
I believe that God created us in His image, therefore we are all naturally beautiful and unique.
We don't need cosmetic products to make us gorgeous. With the variety of genetic variance in physical traits of humankind, there's an incredible potential for many different, unique colors and characteristics in our skin, hair, eyes and bodies.
Think about it: we're all made in the image of God, and yet we can look so different! Some of us have bright blue eyes, and some of us deep brown or crisp hazel. Skin pigmentation can vary so incredibly much, as with hair consistency/hue.
Each human being is incredibly unique - and yet, we all share one thing. Being handcrafted by the Creator of the Universe!
Therefore, we all possess our own form of individualized, intricate beauty. I never want to encourage girls to be dependent on make-up or other beauty products to make themselves feel lovely. This shouldn't be! Once you get that idea that you NEED makeup to look pretty, it's hard to wash that ideal out of your system and boom - suddenly you're not exercising a spirit of thankfulness but one of discontent. So I'll say it again - make up is nice, but don't ever feel "naked" without it.
Only until recently did *I* even start to wear some light makeup. Up until last year, when I was sixteen, I'd never touched anything cosmetic-wise except for a couple tubes of transparent shimmer lip gloss.
I began using makeup for the primary purpose of covering my acne. When it comes to zits, I have no shame dabbing something overtop to hide them! This is quite a different matter than "hiding your natural beauty".
And even then, I only use it when going out - I'll usually throw on some foundation or concealer when going to teach a piano lesson or to the store or something. When I'm around at my house, doing chores and yard work and such, what's the point of putting on extra powders that'll only get wiped off right away?
Sometimes if we're going to a semi-formal event, church or if I'm working at my dad's conferences, I'll wear some eye shadow/mascara and lip color. I was sent some blush and bronzer to review several weeks ago by a different shop and I enjoyed trying those out for a lunch out after church - I thought the blush gave a cool semi-vintage look.
So. My personal view on make up is that it's completely fine, as long as you keep your outlook on it right. I use it to enhance my natural looks, not cover them over or drown them out. I also prefer to use natural cosmetics that don't include harmful ingredients.
And, let me say it again. I don't ever want to be where I feel that I MUST put on make-up when I go out in public. I want to feel completely comfortable in my own skin, just the way it is. I might put on a little something cosmetic wise just for the fun of it, but I never want to be reliant on beauty products to make me feel beautiful.
Oh dear. I guess I rambled for a while there, didn't I?
Whoops. Well, as I said earlier - I felt a need to clarify this, and so now it's done and you won't be left wondering "Wait - I thought Leah didn't approve of make up or did she ...um...but here she is, doing a make up review so..."
Er, yeah.
Let's move on.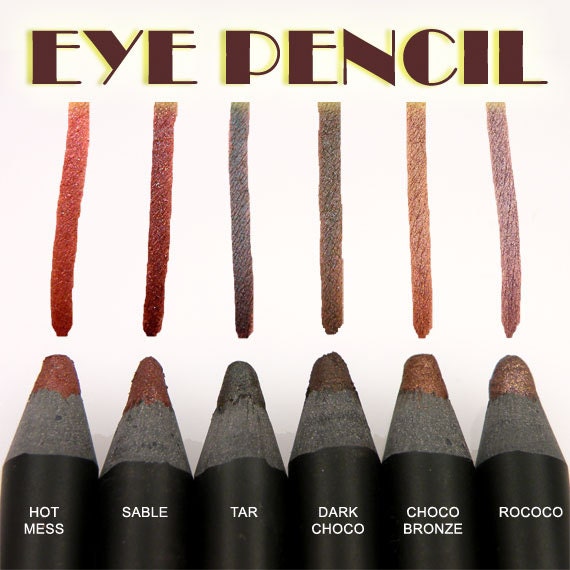 I was sent a number of different samples from Performance Colors, and it was exciting to get to try so many different things from one store.
Having never used eyeliner before, I'll admit I've struggled a bit with the Rococo Eyeliner that was in the package. It's a nice, relatively neutral color for eyeliner, but a bit hard to apply. Or maybe it's just me, being ignorant on how to do it. Either way, it ended up looking like a thin line of eyeshadow when I put it on.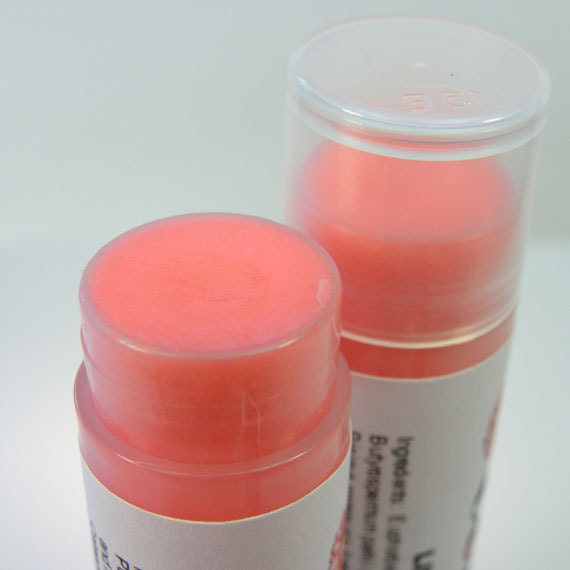 Lip Repair
This seems most comparable to lip balm. I'm not a huge fan of lip balm so I'll probably give this sample to my mom, who has very dry skin and would likely appreciate it more. I have very oily skin so my lips are in pretty decent shape, I think.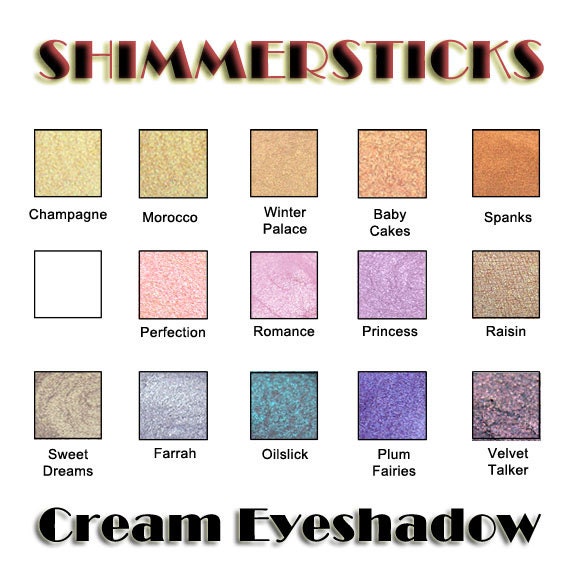 In the package was a Cream Eyeshadow in "Champagne". This is a very mild color for eyeshadow. I would probably blend it with something a little darker, creating a ombre/gradual fade look.
Since the eyeshadow is in a cream format, it's super easy to apply and I really like that. All other shadows I've tried have been in powder form which can get kinda messy. So this is a nice factor. I would've probably picked a more dramatic color, say a turquoise or blue/green hue, but hey - the Champagne matches with virtually everything in my wardrobe!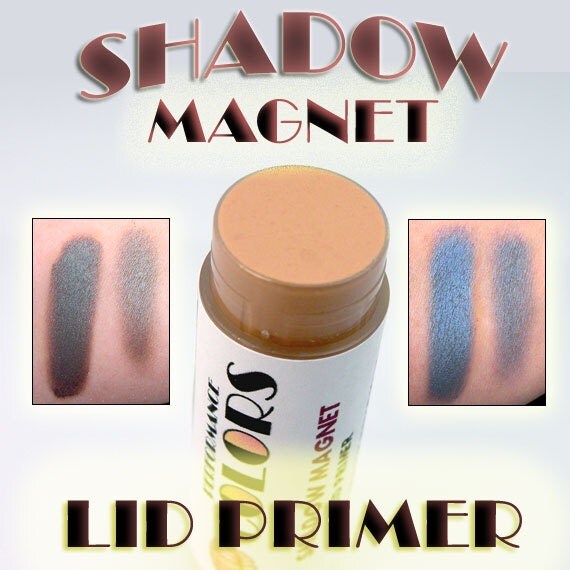 Honestly, I'm still not entirely sure what the point of the Shadow Magnet is. I think it is to help keep your eye shadow on better? I've still yet to try it in depth.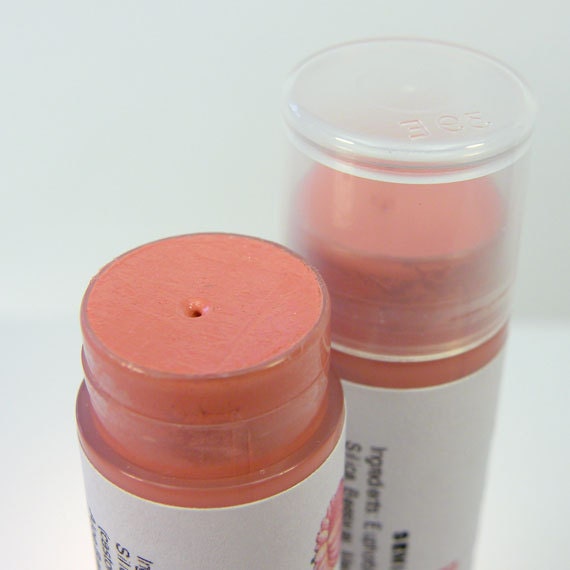 "Posh" Matte Cream Lipstick
This is a nice lipstick color and consistency. It's a very muted coral and gives a nice matte look which seems to be relatively popular these days.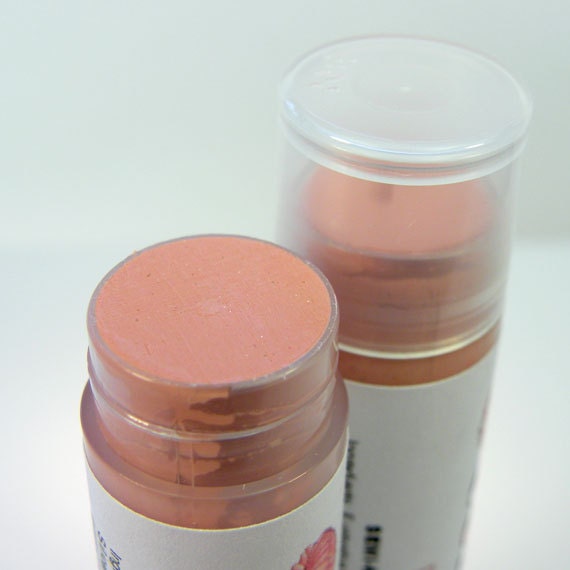 "Buff" Semi- Matte Lipcolor
Now, I use this one all the time. It's slightly lighter than "Posh" and is the same general consistency. I love to use it when I get ready to go to church. It doesn't create an overly dramatic look, as darker lipsticks do, and yet it still looks like you're wearing something cosmetic wise. I love the distinct matte look this one gives.
Definitely recommend this one.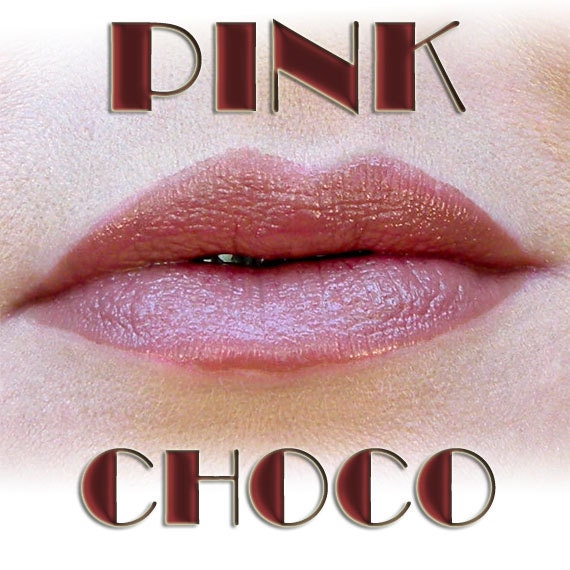 I also use the "Pink Choco" Semi-Matte Lipstick frequently. It looks a little more bright pink than in the picture here. (All photos are taken from the Performance Colors Etsy shop.) I like it for it's 'brightness' if that's the right way to put it. It's a very light pink (once again, a bit different than the picture) and very girly and vintage-esque. I recommend.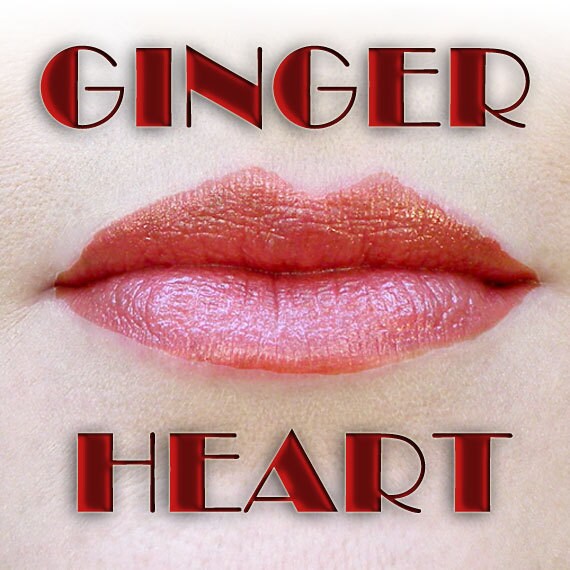 "Ginger Heart" Restorative Lipcolor
I'm not sure what makes this (and the other Restoratives) 'restorative' and the semi-matte ones not.
Either way, it's a pretty color.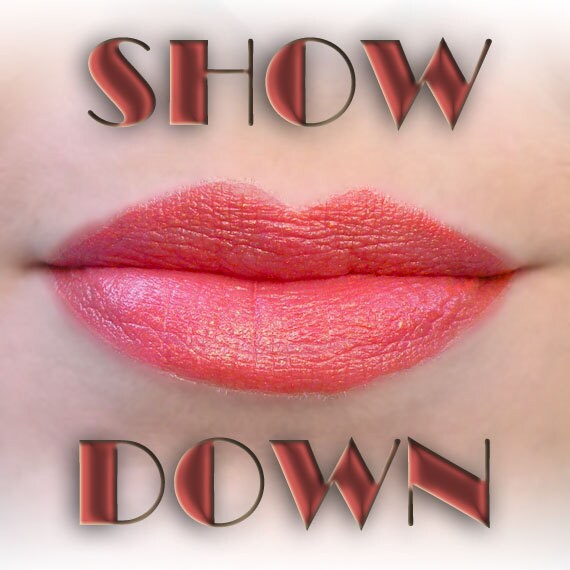 "Show Down" Restorative Lipcolor
Another nice, fun shade. It's definitely more pink, and comparable to "Pink Choco."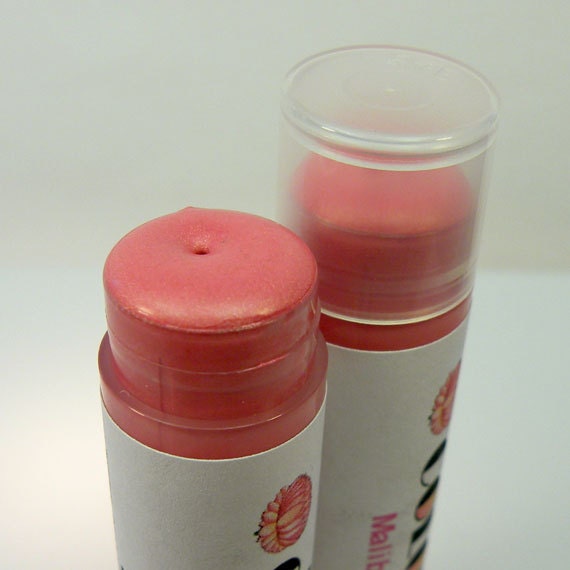 "Malibu" Restorative Lipcolor
Slightly comparable to "Posh", but darker.

All the lip products here were very smooth and easy to apply. Also, just from the little sample containers I received, it seems they last a long while. I'm nowhere near being finished with them, and I've already put them to good use!

Lastly, I received a
Pressed Eyeshadow in "Siren"
which apparently there are no pictures to be found of, on the site.
It's a light/medium grey color, and good for layering/blending, or attempting a smoky eye look.
Overall, I like what I'm seeing from Performance Colors. The things they sent I've enjoyed wearing, and, looking at their page again just now, I'm really interested in some of their other products - namely the "Mermaid" cream eyeshadow. *grins*
Well, anyways, y'all make-up wearers should check out the shop.
Note: I was provided these items from Performance Colors in exchange for my honest review. All opinions stated remain mine and mine alone.